Martinis and Marigolds - Refreshingly Quick Tips for Home and Garden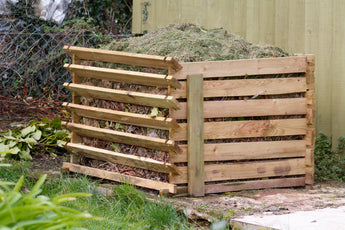 by Donna Moyer
I love this time of year! We are so blessed with the bounty of summer fruits and vegetables. I hope that you are finding delicious ways to enjoy them!
But we are also faced with the resulting peels and pits that many times end up in our trash. According to the EPA "The estimated 35.3 million tons of wasted food that went to landfills in 2018 represents 24.1 percent of all MSW landfilled."  Somehow that just doesn't make sense, since all of this organic waste can quickly break down and return lots of nutrients to the soil.
 So what's a home gardener to do? Composting your kitchen and garden waste is a great way to reduce the amount of waste you dispose of in the trash.  By composting, you can generate a free source of nutrient-rich material to help improve your garden.
Read on to find out how to get started!