Martinis and Marigolds - Refreshingly Quick Tips for Home and Garden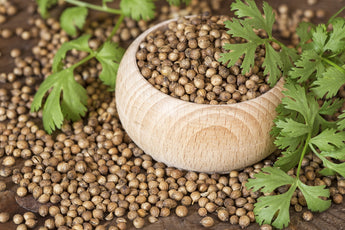 by Donna Moyer
This year, when I planted my small raised bed vegetable garden of tomatoes, bell peppers, jalapeños, cucumbers and zucchini, I made sure to reserve some space for one of my favorite herbs, cilantro. Previously, I didn't always try to grow it with my other herbs because it can be frustrating to try to grow. But it can also be fun to grow at the same time. What???
Let's take a look at this plant which seems to have a very 'split' personality and I'll explain what I mean.
Read on to find out why planting cilantro is a great idea.
by Donna Moyer
I see lots of people in gardening groups just itching to plant even though it's still cold outside where they live. Houseplants are great but some of us are looking for more. However,  I found a way to add to my indoor gardening and have delicious herbs to use in my cooking.
Read on to find out how to grow herbs (and other plants) indoors quickly and easily.